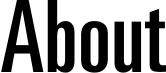 Here's a quick summary about us: Founded in 2015, Gourmet Snapshot Media (formerly known as gourmet snapshot studio) is a London UK based company, specialises in Video Production and Brand Photography for the entire HoReCa Industry. We also produce digital media content for food destinations and travel holidays
Within the company, there is a Food Photography and Culinary Styling studio where we realise Video Production and Brand Photography for our clients.
In addition to our studio of food photography and culinary styling, we also have a small Research Workshop MDI (Mental Digital Imagery), where we develop projects in Cognitive Photography and Photo Psychology. The main objective of this Research Workshop is to develop the relationship between visual perception and sensation through images.
.
Gourmet Snapshot Media is capable of delivering quantity without compromising on quality. We understand that commercial photography requires speed and efficiency, so we're set up to produce high-end results within a 2-3 day turnaround. We can also offer same-day delivery for those times when speed is really of the essence.
Our values
Our team is dedicated to providing the best products and service. Our mission is to help our clients to empower their businesses.  At the same time we do not adopt a common approach for all clients. From our point of view, each project is unique, and must be treated as such.
At Gourmet Snapshot Media, we understand that photography must be more than just a pretty picture. Photography should tell the story of a project, presenting ideas and their physical realization, and embodying the collaboration with our clients.
Our model is simple:  great photos or media content, transparent pricing, and an awesome customer experience.